Our team is family. We genuinely care about each other and are united in our commitment to deliver the best possible dentistry to our patients. Though our team has a range of dental field experience, we work together to provide our patients with a unique opportunity: the opportunity for optimum oral health.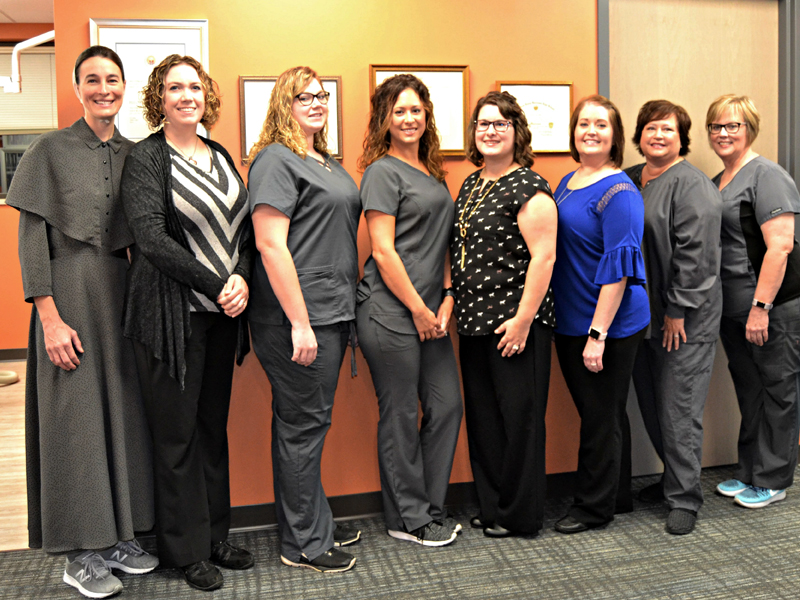 I am grateful to each team member for the unique gifts they bring to our practice.
~ Dr. Rachel Anne Day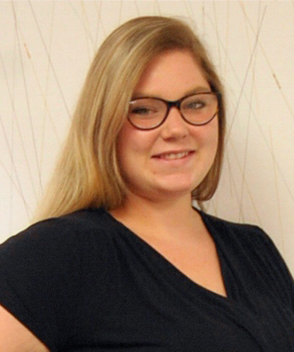 Adava
Dental Assistant
I love to come to work and make a difference in people's lives, especially when we help them improve their smile. I love that what I do gives people confidence and boosts their self-esteem. It is honestly a pleasure to work with Dr. Day and our team. We have a family atmosphere and always do what is right for our patients.
Adava attended Ross Medical Education Center in 2016 and completed the dental assisting program in 2018, whereupon she joined Day Oral Health. She assists Dr. Day during procedures, while providing comfort, support, and encouragement to our patients.
Outside of work, Adava loves being the wife of an amazing, supportive man, and mother to their sweet young daughter, Madilyn Grace. She loves spending time outdoors with her family and watching little Madilyn grow.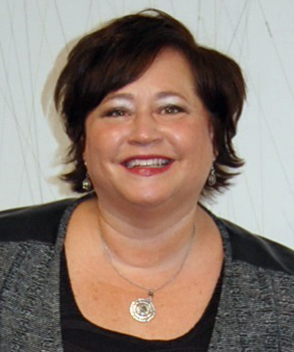 Annette
Hygienist
My favorite part of my profession is our patients. I love to see the results of us working together to improve their oral health. I love working with Dr. Day, too, because we have the same philosophy when it comes to dental care, and that is shared by my teammates. We are a family and are united in our desire to provide the best care to each patient.
Annette started in the dental field as a certified dental assistant in 1983. In 1993 she became a licensed dental hygienist, with an associate's degree in dental hygiene, and joined our practice in 2010. Annette provides direct patient care, including prophylaxis (cleanings) and periodontal treatment, and takes X-rays. She also offers our patients nutritional counseling and oral hygiene education.
Annette and her husband Dave are now empty nesters. She's turned a bedroom in their home into her craft room and stolen her son's closet! If she's not in her craft room, Annette is probably reading. She and Dave enjoy visiting her son and daughter-in-law in Savannah, Georgia, and love to travel to Michigan and the Caribbean, as well.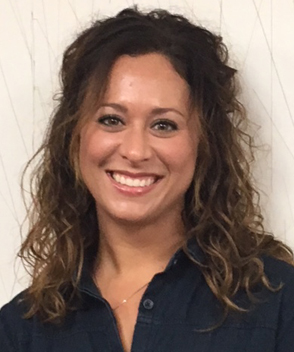 Kimberly
Dental Assistant
I enjoy working closely with patients and helping them feel comfortable while in the dental chair. I also love learning new concepts in dentistry and increasing my knowledge to provide better patient care.
Kimberly works closely with her teammates and Dr. Day to help patients maintain and achieve better oral health. She graduated from Ivy Tech Dental Assisting program of Lafayette in June 2010. While Kimberly is new to Dr. Day's office, she had the opportunity to extern for her right out of school, so she knows the exceptional level of care we expect for our patients. Kimberly looks forward to building a strong relationship with her teammates and Dr. Day to provide our patients the best care possible.
Kimberly and her husband have been together for 15 years and married for seven. They have an amazing daughter Lillian who is 13; she is active in volleyball and plays the flute. They also have two dogs that they adore; Miley a goldendoodle and Lola a German shepherd. Kimberly enjoys spending time with her family and friends, reading, spending summers by the water, working out, and watching her daughter excel at anything she does.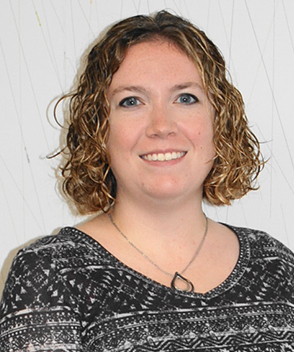 Kristen
Certified Dental Assistant and Administrative Specialist
I like building relationships with patients and working to find solutions to challenging situations. Being part of Day Oral Health means working in a family atmosphere, full of laughter and positivity, and being alongside people who deliver high-quality care.
Kristen graduated from Ivy Tech as a certified dental assistant in 2008 and has worked for Dr. Day since then. Having started as a dental assistant, she has gradually transitioned to the administrative side of dentistry. Kristen helps set appointments, manage finances, track insurance, assist with ordering, and run reports.
Much of Kristen's free time is spent with her husband and high-school sweetheart, Trent, and their four children. The family likes being outdoors, whether they're camping, hiking, fishing, or enjoying drives in the country. Kristen also likes to bake and shares her many creations with friends and family.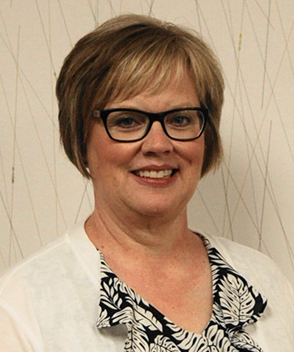 Paula
Dental Hygienist
I enjoy working one-to-one with patients and building relationships with each person. It is fulfilling to be part of Day Oral Health. We are a team, trusting and supporting each other, and working together to provide the best patient care possible.
Paula holds an associate's degree in dental hygiene from the Indiana University School of Dentistry. She started working in the field, and with us, in 1983. As a hygienist, Paula provides patients with a range of preventive care, including preventive maintenance visits. She also takes X-rays, offers oral hygiene education and nutritional counseling, and enables patients to make healthy decisions.
Paula and her husband George have been married for more than 25 years. Their son Sam lives and works in Chicago. A Frankfort native, Paula enjoys visiting her parents and sisters who still live there. She and George love riding their bikes and enjoy baseball, especially Cubs baseball. Paula also likes spending time with loved ones and taking photos of family events.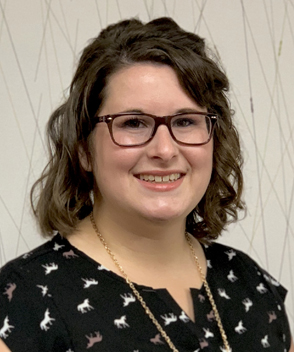 Sara
Business Coordinator
I enjoy interacting with our patients and learning about dentistry. I am new to the dental world, and this is an amazing experience: every day I learn new things from Dr. Day and our team members. The Day Oral Health team is a family: all of us working together to ensure our patients achieve optimal dental health.
Sara has an associate's degree in business administration and joined the practice in 2018. She checks patients in and out, maintains the office organization, and coordinates staff training. She also communicates with dental vendors and is constantly looking for ways to strengthen the practice and the care we provide.
Away from the office, Sara spends her free time with her husband Austin, son Theo, and their three fur babies. Born and raised in the Lafayette area, Sara enjoys traveling around the US, especially visiting Austin's home state of North Carolina. She loves nature photography, too, and combines that with the family's travels.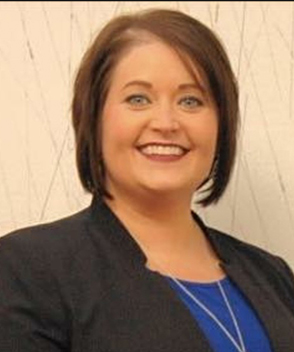 Tara
Administrative Coordinator
I like interacting with and developing professional relationships with our patients. It's rewarding to offer education and help each person understand their treatment. It is just as rewarding to be part of the Day Oral Health team, where we truly care about providing high-quality dentistry.
Tara has worked in the dental field since 1997, starting as a dental hygiene assistant. She completed her dental assistant certificate in 1999, and her expanded dental functions services certificate in 2009. Tara has maintained her dental radiology license since 1998. Tara joined our office in 2017. She checks our patients in and out, handles the phones, and processes dental payments. Additionally, she schedules treatment, coordinates appointments with specialty dental practices, confirms insurance benefits, and files insurance claims.
Originally from Covington, Tara has lived in Lafayette since 2008. She was married in that year as well, and the couple has a son, Drake, as well as two Schnauzers. The family enjoys time together, pontoon boating, and visiting South Haven. Tara likes to bake, antique shop at Covered Bridge, and volunteer at James Cole Elementary School.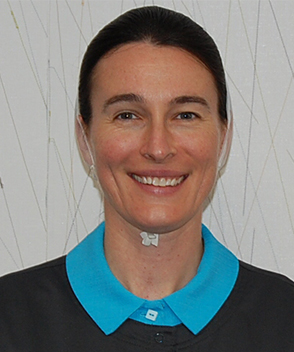 Martha
Dental Assistant
The best part of my job is our patients! I enjoy hearing about our patients' lives as they return for preventive or restorative care. I am passionate about educating patients about their options for prevention or restoration!
Martha started working full-time with Dr. Day in 2009. She took a sabbatical from our office in the fall of 2016 and returned part-time the summer of 2018. Martha also serves as a part-time dental assisting instructor at Ivy Tech. At our office, she keeps patients comfortable and informed during treatment while assisting Dr. Day. Martha and Dr. Day share a passion for learning and growing as clinicians in order to provide the best care for our patients.
Most of Martha's family is out-of-state, so she loves to road-trip to visit family in Kansas, Virginia, and Wisconsin. She has 16 nieces and nephews and still counting! Closer to home, Martha enjoys being involved with her church, gardening, riding her bike, hiking, and camping with her friends. When she is not working or busy with friends and family, you may find Martha in a corner reading — she has always been a bookworm!