Meet the Day Oral Health Team!
Our team is family. We genuinely care about each other and are united in our commitment to deliver the best possible dentistry to our patients. Though our team has a range of dental field experience, we work together to provide our patients with a unique opportunity: the opportunity for optimum oral health.
I am grateful to each team member for the unique gifts they bring to our practice.
~ Dr. Rachel Anne Day
Administrative Assistant--Position Open & Accepting Applications
Tanaya
Appointment & Treatment Coordinator
My favorite part of the dental field is being able to connect with our patients. I enjoy my interaction with each individual and working to make them as comfortable as possible in our office. Our team is a group of wonderful, skilled and caring individuals whom all have a heart for service. We are a family gathered here to serve your family.
I entered the dental field in 2015 after dedicating several years in other fields using my gifts for customer service. After 7 years working in oral surgery I am now blessed to be able to truly come alongside patients and focus on their personal dental needs.
I was born and raised in central Indiana and although I have not always lived here, this is home. My husband Nick and I have been married 20+ years and raised 2 wonderful adult sons with whom we are very close. We were recently blessed with another son who is now almost 18 months old. We relocated to Lafayette from Hamilton County when my husband found a wonderful job doing what he loves in IT. My family is my heart beat. In my personal time you will find me with my immediate family and my church family.
Gabriella
Certified Dental Assistant/EFDA
I love being a part of an amazing team of people. We are a small, yet mighty team of professionals that excel every day at providing our patients the best care possible. We utilize the newest dental technology and we are continually learning and honing our dental skills. I enjoy providing our patients with customized treatment options to meet their personalized needs as no detail is too small.
Gabriella has known from a young age that she wanted to be a key member of a dental team and serve in the dental community. Gabriella graduated from Ivy Tech Community College of Lafayette in 2021 with a Technical Certificate in Dental Assisting, which included over 300 hours of hands-on externship experience. Gabriella works along side Dr. Day in delivering top level dental care to our patients. Gabriella collects diagnostic data from photos & x-rays, manages multi-step lab cases, coordinates patient care with specialists, sterilizes dental instruments, and so much more.
Gabriella loves being a member of the Greater Lafayette community, where she was born and raised. Gabriella enjoys spending time with her dog, Teddy, and her cat, Ellie. If Gabriella is not at an amusement park or kayaking, then she is probably enjoying a Disney movie.
Dental Assistant--Position Open & Accepting Applications
Abagail
Sterilization Assistant
Dentistry has always been an interest of mine and is now becoming my passion. I enjoy enabling others to become confident in themselves as a result of improving their oral health. I am happy to begin my dental career in the environment that Day Oral Health provides. I am excited to oversee the sterilization department to ensure our clinical team receives the proper sterilized instruments in order to provide our patients with optimal dental care.
Abagail graduated from Ivy Tech Community College of Anderson in 2023 with an Associates of Applied Science and a Technical Certificate in Dental Assisting, which included over 300 hours of externship experience.
Abagail recently moved to the Greater Lafayette area in order to be closer to her boyfriend, who is a current Boilermaker. Abagail enjoys spending time with her cat, Fitz, along with traveling home to see her family.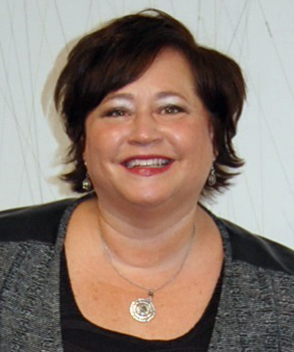 Annette
Dental Hygienist
My favorite part of my profession is our patients. I love to see the results of us working together to improve their oral health. I love working with Dr. Day, too, because we have the same philosophy when it comes to dental care, and that is shared by my teammates. We are a family and are united in our desire to provide the best care to each patient.
Annette started in the dental field as a certified dental assistant in 1983. In 1993 she became a licensed dental hygienist, with an associate's degree in dental hygiene, and joined our practice in 2010. Annette provides direct patient care, including prophylaxis (cleanings) and periodontal treatment, and obtains diagnostic records (such as photographs, transillumination, probing depths and x-rays). She also offers our patients education on treatment options, nutritional counseling and oral hygiene education.
Annette and her husband Dave are now empty nesters. She's turned a bedroom in their home into her craft room and stolen her son's closet! If she's not in her craft room, Annette is probably reading. She and Dave love to travel to Michigan and Caribbean, as well.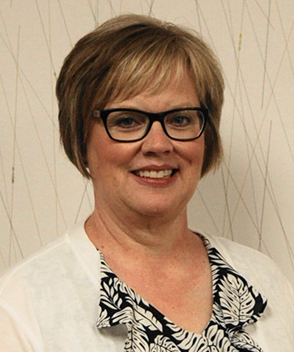 Paula
Dental Hygienist
I enjoy working one-to-one with patients and building relationships with each person. It is fulfilling to be part of Day Oral Health. We are a team, trusting and supporting each other, and working together to provide the best patient care possible.
Paula holds an associate's degree in dental hygiene from the Indiana University School of Dentistry. She started working in the field, and with us, in 1983. As a hygienist, Paula provides patients with a range of preventive care, including preventive maintenance visits. She also obtains diagnostic records (such as photographs, transillumination, probing depths and x-rays), provides oral hygiene education and nutritional counseling, and enables patients to make healthy decisions through discussion about treatment options.
Paula and her husband George have been married nearly 30 years. Their son Sam lives and works in Chicago. A Frankfort native, Paula enjoys visiting her parents and sisters who still live there. She and George love riding their bikes and enjoy baseball, especially Cubs baseball. Paula also likes spending time with loved ones and taking photos of family events.
Dental Hygienist--Position Open & Accepting Applications
Matthew
Business Manager
Bio Coming Soon!