Meet the Day Oral Health Team!
Our team is family. We genuinely care about each other and are united in our commitment to deliver the best possible dentistry to our patients. Though our team has a range of dental field experience, we work together to provide our patients with a unique opportunity: the opportunity for optimum oral health.
I am grateful to each team member for the unique gifts they bring to our practice.
~ Dr. Rachel Anne Day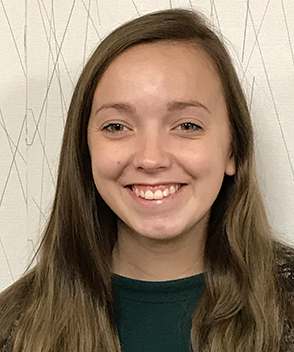 Shannon
Business Coordinator
Our office atmosphere is simply the best! I love people and building relationships with both patients and my coworkers. Everyone is so supportive and makes me feel comfortable and welcomed each and every day!
Shannon holds a Bachelor's degree in Selling and Sales Management with a minor in Organizational Leadership and Supervision. She joined Day Oral Health in 2020 in an administrative role ensuring that all business aspects of the practice are functioning in an orderly and proficent manner. These duties include supporting the communication of our practice philosophy through our internal systems, problem solving and patient communication.
Shannon and her husband Jeremy have two children, Ronan and Remi, as well as a red and white husky named Zen. They recently made the big move back to their home state of Indiana to be closer to family. During the weekends, Shannon spends time with friends and family, and enjoys going on runs and doing outdoor activities with her children!
Lyn
Administrative/Treatment Coordinator
"People will forget what you said, people will forget what you did, but people will never forget how you made them feel." Our team focuses on providing a safe and friendly environment to ensure our patients have the most comfortable experience deserved.
Lyn graduated from Everest College as a dental assistant in 2008. With thirteen years' experience, she transitioned to the Administrative/Treatment Coordinator at Day Oral Health in 2021. With extensive knowledge of procedures, Lyn is equipped to answer a wide range of questions and concerns of patients. With this knowledge, Lyn will ensure patients have a clear understanding of their dental needs and will assist them with scheduling.
Lyn has three sons. Their family motto is "Love life and have fun while you live". Family time is extremely important with a multitude of lessons to be taught. It is important to learn something new every day!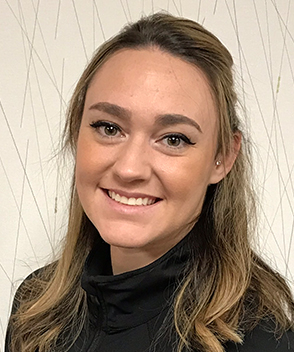 Christina
Certified Dental Assistant/EFDA
I work hard to make sure each patient has the best experience and is comfortable when they visit Day Oral Health. Everyone here is dedicated to providing the best care for our patients—we love seeing them smile!
Christina began working with Dr. Day right out of dental assisting school at Ivy Tech in 2015, where she gained experience in both the front office and clinical areas. She took a hiatus in 2017 and was happy to return to the office at the beginning of 2020. Christina plays an integral role in the clinical aspects of treatment working extensively with a vast array of dental materials, managing lab cases and communication with our dental specialists, keeping abreast of developments with our CAD/CAM equipment, maintaining equipment and working alongside Dr. Day to keep treatment plans updated.
Christina has four children who are the apple of her eye, in addition to her husband. They also have three dogs who are treated like royalty. Christina loves to spend as much time with her family as possible, and also enjoys giving back to the community. Her other hobbies include riding her motorcycle, scuba diving, and living life to the fullest.
Dental Assistant--Position Open
Certified Dental Assistant/EFDA--Position Open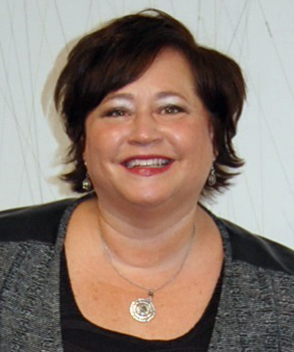 Annette
Dental Hygienist
My favorite part of my profession is our patients. I love to see the results of us working together to improve their oral health. I love working with Dr. Day, too, because we have the same philosophy when it comes to dental care, and that is shared by my teammates. We are a family and are united in our desire to provide the best care to each patient.
Annette started in the dental field as a certified dental assistant in 1983. In 1993 she became a licensed dental hygienist, with an associate's degree in dental hygiene, and joined our practice in 2010. Annette provides direct patient care, including prophylaxis (cleanings) and periodontal treatment, and obtains diagnostic records (such as photographs, transillumination, probing depths and x-rays). She also offers our patients education on treatment options, nutritional counseling and oral hygiene education.
Annette and her husband Dave are now empty nesters. She's turned a bedroom in their home into her craft room and stolen her son's closet! If she's not in her craft room, Annette is probably reading. She and Dave love to travel to Michigan and Caribbean, as well.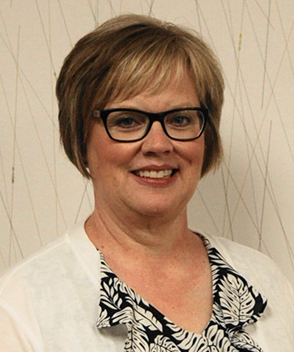 Paula
Dental Hygienist/Operations Leader
I enjoy working one-to-one with patients and building relationships with each person. It is fulfilling to be part of Day Oral Health. We are a team, trusting and supporting each other, and working together to provide the best patient care possible.
Paula holds an associate's degree in dental hygiene from the Indiana University School of Dentistry. She started working in the field, and with us, in 1983. As a hygienist, Paula provides patients with a range of preventive care, including preventive maintenance visits. She also obtains diagnostic records (such as photographs, transillumination, probing depths and x-rays), provides oral hygiene education and nutritional counseling, and enables patients to make healthy decisions through discussion about treatment options.
Paula splits her time in the practice between the practice of dental hygiene and as Operations Leader. Paula brings her passion for denistry to work with our outside vendors to maintain Infection Control and HIPAA compliance. In addition Paula provides management support for Dr. Day in areas of administrative team management. With recent IT advances in the practice Paula is able to work a portion of her time off-site.
Paula and her husband George have been married nearly 30 years. Their son Sam lives and works in Chicago. A Frankfort native, Paula enjoys visiting her parents and sisters who still live there. She and George love riding their bikes and enjoy baseball, especially Cubs baseball. Paula also likes spending time with loved ones and taking photos of family events.